If two similar sounds do not belong to separate phonemes, they are called allophones of the same underlying phoneme. For instance, voiceless stops (/p/, /t/, /k/) can be aspirated. In English, voiceless stops at the beginning of a word are aspirated, whereas after /s/ they are not aspirated. (This can be seen by putting the fingers right in front of the lips and noticing the difference in breathiness in saying 'pin' versus 'spin'.) There is no English word 'pin' that starts with an unaspirated p, therefore in English, aspirated [p
h
] (the [h] means aspirated) and unaspirated [p] are allophones of an underlying phoneme /p/.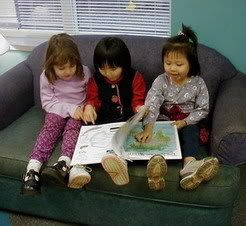 The /t/ sounds in the words 'tub', 'stub', 'but', and 'butter' are all pronounced differently (in American English at least), yet are all perceived as "the same sound", therefore they constitute another example of allophones in English.
Another example: in English and many other languages, the liquids /l/ and /r/ are two separate phonemes (minimal pair 'life', 'rife'); however, in Korean these two liquids are allophones of the same phoneme, and the general rule is that [
r
] comes before a vowel, and [l] does not (e.g. Seoul, Korea). A native speaker will tell you that the [l] in Seoul and the [r] in Korean are in fact the same sound. What happens is that a native Korean speaker's brain recognises the underlying phoneme /l/, and, depending on the phonetic context (whether before a vowel or not), expresses it as either [r] or [l]. Another Korean speaker will hear both sounds as the underlying phoneme and think of them as the same sound. This is one reason why most people have a marked accent when they attempt to speak a language that they did not grow up hearing; their brains sort the sounds they hear in terms of the phonemes of their own native language.