Research indicates that phonological awareness can be taught and that students who increased their awareness of phonemes facilitated their subsequent reading acquisition (Lundberg et al, 1988). Teachers need to be aware of instructional activities that can help their students become aware of phonemes before they receive formal reading instruction, and they need to realize that phonemic awareness will become more sophisticated as students' reading skills develop.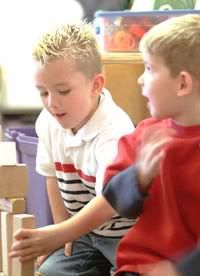 The following recommendations for instruction in phonemic awareness are derived from Spector (1995):
At the preschool level, engage children in activities that direct their attention to the sounds in words, such as rhyming and alliteration games.
Teach students to segment and blend.
Combine training in segmentation and blending with instruction in letter-sound relationships.
Teach segmentation and blending as complementary processes.
Systematically sequence examples when teaching segmentation and blending.
Teach for transfer to novel tasks and contexts.

Yopp (1992) offers the following general recommendations for phonemic awareness activities:
a. Keep a sense of playfulness and fun, avoid drill and rote memorization.
b. Use group settings that encourage interaction among children.
c. Encourage children's curiosity about language and their experimentation with it.
d. Allow for and be prepared for individual differences.
e. Make sure the tone of the activity is not evaluative but rather fun and informal.
Spending a few minutes daily engaging preschool, kindergarten, and first-grade children in oral activities that emphasize the sounds of language may go a long way in helping them become successful readers and learners.
from : kidsource.com